Free Estimate
Free In Home Estimate on AC Equipment
A $55 Value
Must Present Coupon
Not Valid With Other Offers
Prioritizing Houston
Air Conditioning Installation
Are you looking to replace or install a new AC system in the Houston area? When it comes time to replace your air conditioning system and when it comes to tackling Houston's climate, you'll want a strong and dependable comfort system designed with both your comfort and budget in mind. At Adams Air we specialize at installing and replacing air conditioning systems that are specifically designed to deal with Houston's hot and humid climate at family-owned and operated affordable prices every Houstonian can be happy with, including:
Houston

AC Installation

Air Conditioning Replacement

Ductless Mini-Split Installation

Houston HVAC System Design
At Adams Air, we know Houston's climate and how it expects peak performance from our air conditioning equipment year in and year out and with over 30 years experience in providing indoor comfort solutions to the Houston and surrounding areas, our specialized family of technicians understand the importance of a properly designed comfort system, especially in Houston. Our client-focused approach to AC installation and AC replacement takes every factor of your home or business into consideration and focuses the design process around your comfort, your heat load, and your budget, resulting in an HVAC system we're confident every Houstonian would be proud. To see some of our awesome HVAC installation projects check out the "Some of our awesome projects" tab at the top of this page.
Our indoor comfort systems are designed around our clients needs and optimized for Houston's hot and humid outdoor environment and when you partner with the Adams Air team we put your needs and comfort first in every phase of every project. Other than your comfort, we know saving you money is important too and that's why we proudly design and install all makes, models, and brands of air conditioning equipment - We don't commit to installing any single brand or style because we know every client's needs are different, every home and office is different, every budget is different, and so every solution is different.

There's no 'one size fits all' solution when it comes to AC installation in Houston but our seasoned HVAC technicians can help guide you through every aspect to consider when picking out a new air conditioner and our client-focused philosophy and family owned and operated pricing is something we're confident you'll be happy with - We are Houston's Premier New AC Installation and AC Replacement Services by delivering the outstanding results no other Houston HVAC contractor can provide.

We want to be your premier air conditioning company and your number one choice for air conditioning replacement, new AC installation, ductless installation and more. If you're in need of an HVAC contractor or in the market for a new air conditioner in or around the Houston area, we hope you'll choose Adams Air. We offer residential and commercial air conditioning solutions at competative prices and work to exceed your comfort expectations in every way by providing:
Free Equipment Installation and Replacement Estimates

Family Owned and Operated Pricing

Superior 24/7 HVAC Service and Support

Premier Houston HVAC Designs Done Properly Every Time
Prioritizing
Proper HVAC Design
Proper AC operation all begins with proper design and installation practices. At Adams Air, our designs and installations utilize the guide-lines and techniques outlined by the ACCA and ASHRAE that take every factor of your heat signature into consideration to create the perfect heat removal solution: From the size of your home and the number of residents, to how many windows your home has and which cardinal direction it faces and more - every heat load affecting your home is calculated in to our designs in order to produce the perfect indoor comfort solution that's going to operate effectively, function efficiently, and stand up to Houston's hot and humid climate for many years to come.

Did you know that the majority of air conditioning issues, premature failures, and major repairs in Houston all stem back to improper design and installation procedures? Have you over had a room in your home or office that always stays hot no matter what you do? How about an air conditioner that runs all day and never cycles on and off and leaves you with a huge utility bill at the end of the month? All of these issues are solved with proper design and installation practices and that's why at Adams Air we are prioritizing proper HVAC design and HVAC installation. Here's some of the things you won't see from the Adams Air team:
Poor HVAC
Installation Practices
Some of our
Awesome HVAC projects:
Our HVAC system design and installation procedures utilize only the latest techniques described by the ACCA and ASHRAE in order to deliver the best indoor comfort experience you can get in Houston and ensures your air conditioning system is operating at its optimal factory designed performance and efficiency levels while delivering 100% of it's heating and cooling capabilities to your home or business. Adams Air prioritizes proper HVAC system design and HVAC installation because we know equipment that isn't installed correctly only leads to ineffective operation, costly repairs and never quite stands up to Houston's tough climate.

Check out some of our awesome HVAC projects and AC installations below and see why we offer a 100% Satisfaction Guarantee and why are Houston's premier HVAC installation and replacement services:
Awesome HVAC
Installation Practices
Turn to the
Houston AC Installation Experts
Do you have an HVAC installation or replacement project in or around the Houston area? From condensers and evaporators, to complete HVAC system replacements and ductwork, Adams Air representatives are available 7 days a week to answer any of your air conditioning installation and air conditioning replacement questions. We offer competitive rates for any of your residential and commercial HVAC equipment replacement and installation projects and work to exceed your comfort expectations during every phase of every project, every time. Our exclusive designs are specifically formulated to combat Houston's harsh summers and chilly winters and will keep your home or business comfortable and problem-free for years to come. If you have any questions or wish to schedule a free in home equipment replacement estimate call us at (281) 677-2526 or use the contact form below and we'll give you a call back in no time.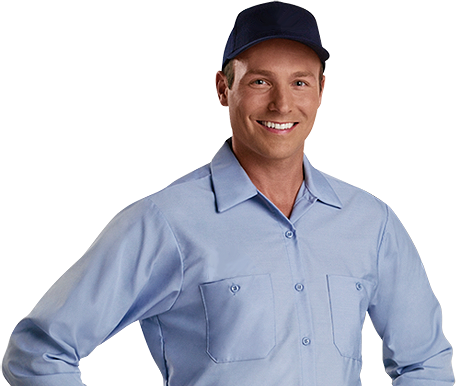 You're in Good Hands.
Four Points that define Our Reliability.
24/7 HVAC Service
100% Satisfaction Guarantee
Affordable Family Operated Prices
Unmatched Customer Service and Support