Free in home Estimate
Season Special
A $55 Value
Must Present Coupon
Not Valid With Other Offers
Free estimate on equipment installation
Prioritizing Houston
Furnace Installation.
Houston may be known for its harsh and humid summers, but every Houstonian knows that you definitely don't want to be caught at the mercy of our surprisingly chilly winters - There's plenty of cold to be had in Texas too, and when it comes time to replace or install a new furnace you'll want a tough and reliable heating system that meets the demand Texas requires out of our heating and cooling systems every year.

Did you know your furnace also plays a major role in your home or business' cooling system as well? Your furnace is responsible for moving all the air throughout your home or office no matter if the thermostat is set to 'Heat' or 'Cool' - So When picking out the right furnace there are several things to consider namely: Compatibility, Heat Load, Efficiency, and Cost. Rest comfortably knowing that when it comes time to replace or install your new furnace the well-qualified technicians at Adams Air can guide you through every step of the Houston HVAC design and installation process. We know Houston and exclusively specialize at delivering our outstanding indoor comfort solutions at affordable prices any Houstonian would be proud of, for any of your home or business heating needs, including:
Houston

Heating Installation

Gas Furnace Installation or Replacement

Electric Air Handler Installation or Replacement

Heat Pump Installation or Replacement

Ductless Heating Installation or Replacement
Our certified technicians know every home is different, every heat load is different, every budget is different, and so every solution is different. Adams Air proudly installs all makes and models of furnaces and heating systems and can help find the indoor comfort solution you and your budget deserve - We don't commit to installing any one single furnace brand or manufacturer because we know every home has it's own unique heating solution and budget. If you're in the market for a new furnace or want to find out more about our Houston heating installation services schedule your free in home estimate by calling us at (281) 677-2526, or contact us via one of our convenient contact pages and we'll call you back in no time.
Why
Adams Air for furnace installation?
For the last 30 years we've been keeping Houston and the surrounding areas comfortable and cozy all year long with our furnace and heating system installations, indoor heating solutions, and more. We're a family own and operated Houston HVAC company with 2 generations of experience providing Houston families and businesses with personalized furnace installations and heating system designs tough enough to stand up to the high demands Houston weather expects out of our HVAC equipment all year long.

When you partner with the Adams Air team, we put your comfort first, every client, every time. We want to be your premier HVAC company and your number one choice for furnace replacement, heating system installation, and all your Houston heating needs. If you're in or around Houston and in search of a Houston HVAC company that puts your comfort and budget first, we hope you'll choose Adams Air. We provide residential and commercial heating system designs and installations at competitive prices and work to exceed your expectations in every way by providing:
Furnace and Heating System Installation of all brands and models of Gas Furnaces, Electric Air Handlers, and Heat Pumps.

Affordable Family Owned and Operated Prices

Ductless Mini-Split Heating System Installations

10 Year Parts Warrantys

100% Satisfaction Guaranteed

Outstanding 24/7 Support
Prioritizing Proper
Furnace Installation
At Adams Air, our family of technicians understand the importance of a properly designed and installed furnace or comfort system, especially in Houston. Properly designed and installed furnaces function optimally, effectively, and last longer than incorrectly installed furnaces, all while reducing energy consumption and minimizing the chance of premature failures and future headaches. Time and time again in Houston we see many issues out in the field that are the direct result of improper installation procedures which have lead to costly repairs and furnace replacements. Some symptoms of incorrectly installed HVAC equipment include:
Poor heat or air in one or more rooms.
Poor air flow in one or many areas.
Loud noises coming from vents when the system is running.
Premature failures and excessive or recurring repairs.
Water leaks coming from HVAC equipment.
Increased utility bills.
High humidity in one or more areas.
Excessive dust in one or more areas.
Proper furnace operation all begins with proper furnace installation and design procedures, especially when it comes to Houston's climate where we need every ounce of effort out of our furnace's heating and cooling capabilities they are designed to deliver. When it comes to heating system design or furnace installations in Houston, our highly trained technicians at Adams Air never cut corners. We take every factor into consideration and create a comfort solution that's properly designed around your residence, your family, your heat load, and your budget. Schedule your free in home heating system replacement or installation estimate today by calling us at (281) 677-2526 or use one of our online contact forms and we'll get back with you ASAP.
Some of our Premier
Furnace Installations
Our heating system design and installation procedures utilize the latest techniques and guide-lines provided by the ACCA in order to provide the best indoor comfort experience you can get in Houston and ensures your equipment is operating at its optimal factory designed performance and efficiency ratings and delivering 100% of it's heating and cooling capabilities to your home or business - Adams Air prioritizes proper heating system design and furnace installation because we know equipment that isn't installed correctly only leads to ineffective operation, costly repairs and never quite stands up to Houston's tough climate. Do it right the first time, with Adams Air!

Check out some of our awesome heating system projects and furnace installations below and see why we offer a 100% Satisfaction Guarantee and why are Houston's premier heating system and furnace installation service:


Turn to the Houston
Furnace Installation Experts
If your looking to replace your existing furnace or installing a new one, Adams Air representatives are available 7 days a week to answer any of your heating system and furnace installation questions or concerns. We offer affordable family owned and operated prices for unmatched HVAC service that just can't be beat in Houston. Do it right the first time, call us today at (281) 677-2526 to schedule your free in home equipment replacement estimate or use the contact form below and we'll give you a call back in no time.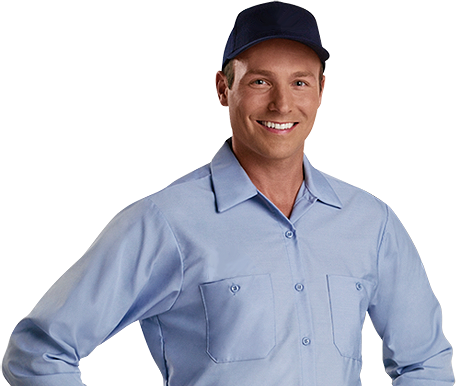 You're in Good Hands.
Four Points that define Our Reliability.
24/7 HVAC Service
100% Satisfaction Guarantee
Affordable Family Operated Prices
Unmatched Customer Service and Support